About Trident: Farco Plastics Supply inventories a range of products designed for the Marine Industry. Our TRIDENT product line includes HDPE for wood and fiber-glass replacement applications; acrylic for port windows, windshields, and doors; expanded PVC for seating and structural applications; and urethane foam for flotation. Quality and performance are the defining factors of the TRIDENT materials!
Trident ABS
Trident E-ABS is a unique blend of polymers specifically formulated to meet the needs of the marine industry and boat builders who lays-up fiberglass. Our unique foamed ABS process allows for superior adhesion to fiberglass and commercial adhesives. It has no water absorption, screw retention of hardwood, and the rigidity to be used in everything from cleat blocks to bulkheads. It is an excellent replacement for wood, metal, polyethylene, and foam urethanes. It can also be used in other applications in addition to marine, such as flooring for stages or as a support layer in transportation flooring.
Surface Texture: Rough, developed to increase surface area for enhanced bonding
Screw Retention: greater than 713 lbs. per in pull with a #8 screw
Drill and Tap: direct bolting saves time and money
Bonds: excellent to polyester resin, vinyl ester resin, epoxies, urethanes, and methacrylate adhesives
Floats: specific gravity of .85
Rigid: similar to plywood of equal thickness
Trident IM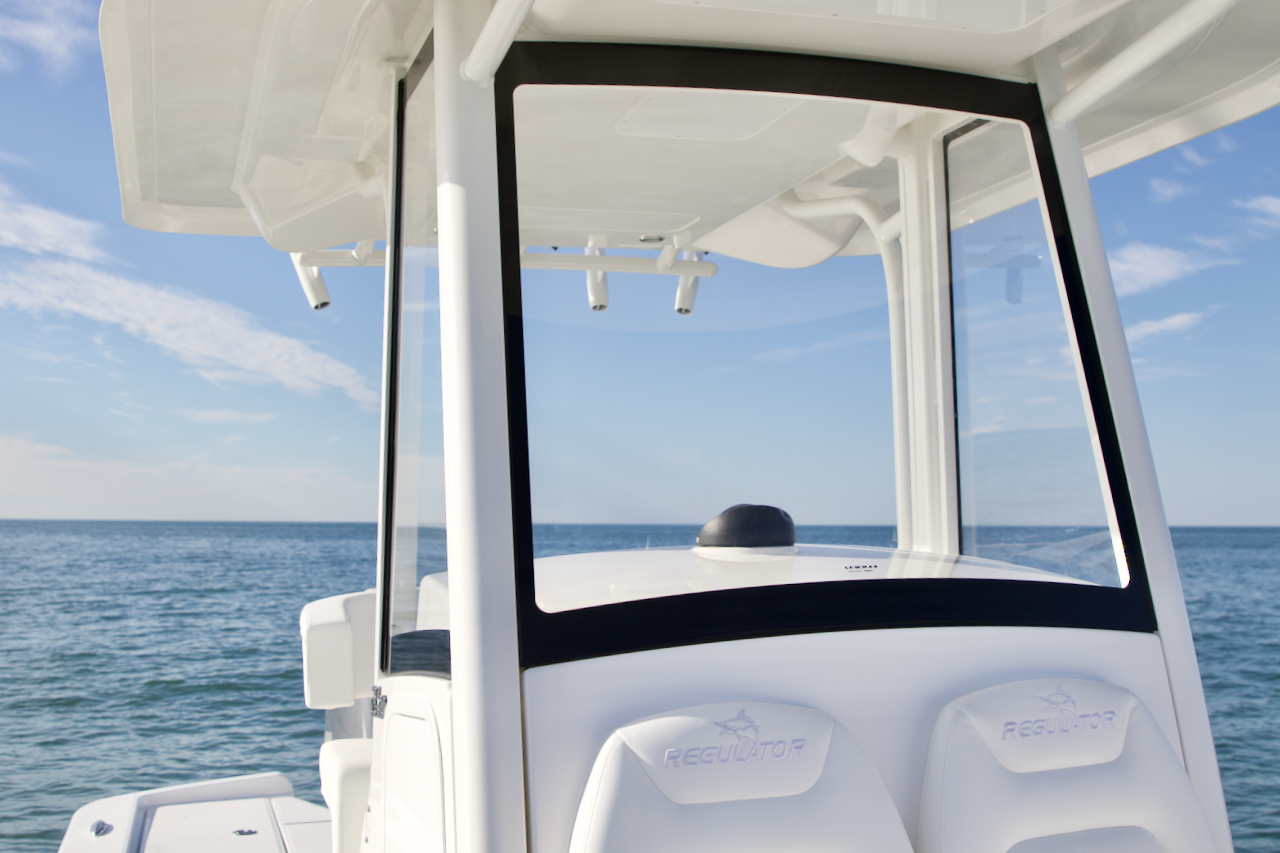 Trident IM is available in a whole spectrum of colors with the added advantage of smaller minimum order quantities and fast color matching service than other acrylic sheet offerings. Trident IM (Cell Cast Impact Modified Acrylic) is designed for functions that require enhanced impact resistance. Suitable for a range of diverse areas, from marine to automotive and window glazing, this sheet has substantially more impact strength than standard cell cast acrylic for your demanding applications. Trident IM is strong, durable, and hard-wearing with enhanced chemical and scratch resistance yet remains lightweight and easy to fabricate and install. This sheet is rigid, with a higher maximum service temperature and outstanding laser processing performance, making any design brief effortless to shape and style; therefore, less time-consuming and more cost-effective for the customer.
Trident Light HDPE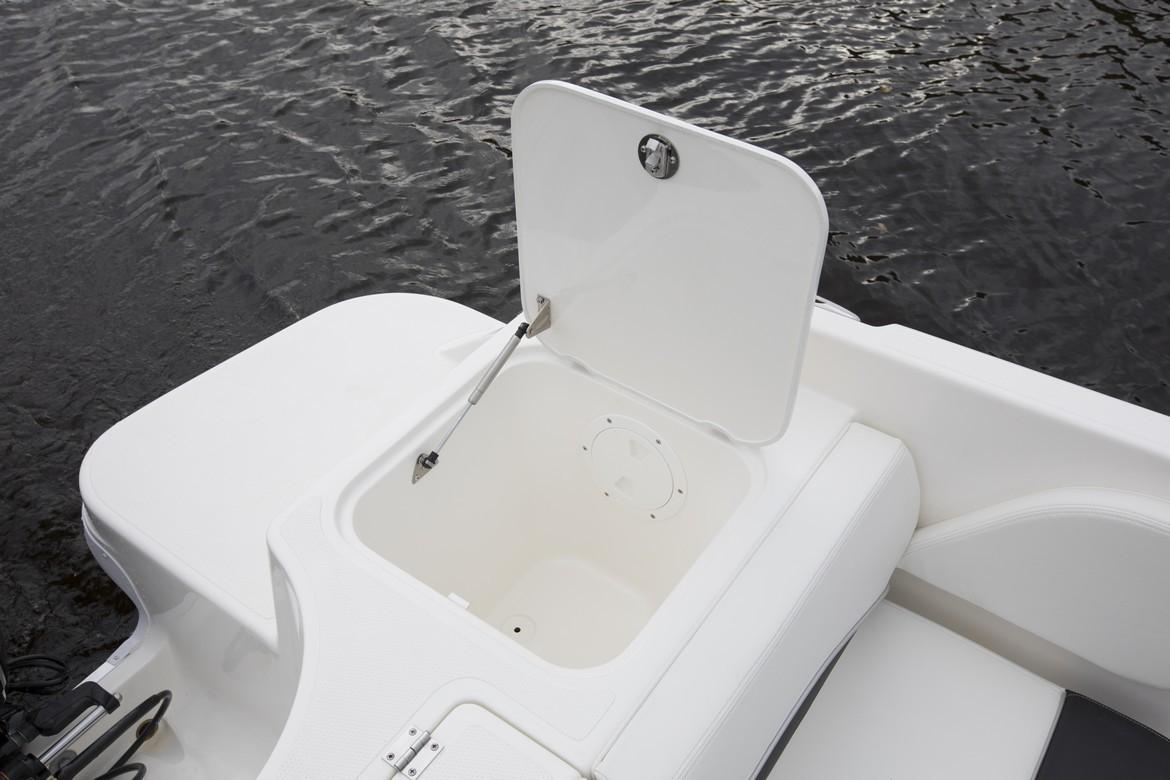 Trident Light HDPE is produced utilizing co-extrusion technology that allows for solid outer surfaces with a foamed core. The core is produced with a closed cell structure that eliminates propagation of moisture within the interior and is approximately 25% less weight than solid HDPE enabling opportunities for improved performance and cost savings.
Trident PVC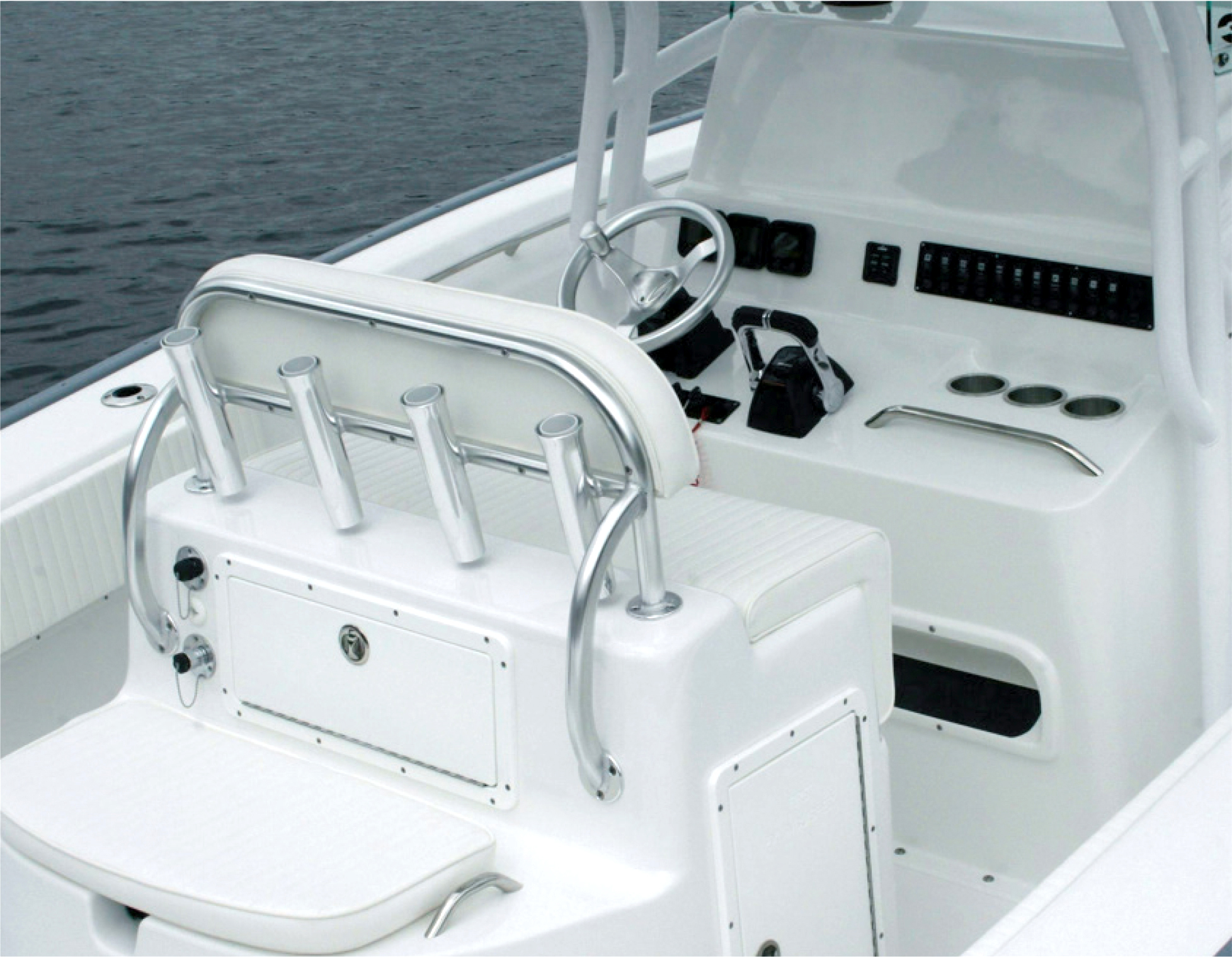 Designed to meet the demands of Marine applications, Trident Type A and Type B PVC, is a lightweight but durable foam sheet perfect for a range of uses. Trident Type A PVC outperforms alternate materials such as wood with superior impact strength and dimensional stability. It will not swell or absorb moisture. Trident Type A PVC is an excellent alternative for upholstery applications. Manufacturers and boat builders find it easy to fabricate with exceptional staple and screw retention and a proven track record – durable and long-lasting. Sanded Trident Type B PVC has excellent screw retention with a sanded surface for lamination and has outstanding adhesion to fiberglass.
Available Sizes
| | |
| --- | --- |
| Type A | Type B Sanded |
| 1/4" - 48x96 | 1/4" - 48x96 |
| 3/8" - 48x96 | 3/8" - 48x96 |
| 1/2" - 48x96 | 1/2" - 48x96 |
| 3/4" - 48x96 | 3/4" - 48x96 |
Trident Marine Board
Trident Marine Board is a UV-protected material with superior stiffness, scratch, and impact resistance and is easy to fabricate and machine for the most demanding outdoor applications. Trident Marine HDPE is ideal for a variety of marine applications
Trident WG
Trident WG is the ideal alternative to wood. It's beautiful, easy to work with, easy to care for, and better for the environment. Trident WG is a strong, water-resistant, and guaranteed not to rot, crack or splinter. It's light in weight and easy to cut, curve, shape or mold to fit countless exterior and interior applications. Trident WG is manufactured in the USA from upcycled rice hulls, making it a sustainable choice that doesn't sacrifice performance.
Trident WG is...
Water-, weather- and pet-resistant

Indistinguishable from real wood

Takes stain or paint just like real wood

Strong and lightweight

Low maintenance

Every piece straight and rigid

Easy to cut with regular tools, minimizing waste

100% recyclable, zero-waste manufacturing
Available sizes and finishes
Thickness: ¼ inch to 1 inch
Length: 8 foot to 20 foot
Finish: Sanded on both sides or embossed on one side